We understand that our environment is an enormous place and protecting it is an even bigger job. Green Streams have the equipment, the people and the experience to get the job done.
Purpose built spray rigs to get job done quick and efficiently
Modern technology
Low pressure, low drift systems for urban spraying. (Waipa District Council)
Edge marker post spraying (Waipa District Council)
Re - Seal Spraying (Waipa District Council)
Road spraying for Lichen (Waipa District Council)
River and lake spraying (Land Information New Zealand (LINZ))
River catchments and drainage districts (Waikato Regional Council)
Transmission Towers maintenance spraying (Electrix, Transpower)
Railway corridor spraying (KiwiRail)
Moss, mould and lichen spraying and gas site spraying maintenance (Vector)
Specific site spray maintenance (New Zealand Steel, Taharoa Ironsands)
Parks and Reserves.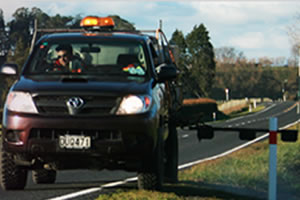 " I was always impressed by the timeliness and quality of communications, and likewise the quality of work that was completed . Nigel is straight forward and dependable and goes the extra mile to ensure client satisfaction.

As well as completing the physical vegetation control activities, Nigel carefully managed cost and work programming requirements which at times can be difficult or fluid in the public environment.
Jason O'Dea - Contracts Engineer - Waipa District Council
Read Full Review
Interested or like to know more?